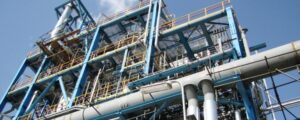 Making predictions for the oil and gas industry goes way beyond simply calculating supply and demand. Regional and global economics come into play as well as geopolitical factors. Even the weather is a variable when forecasting oil and gas prices. So, we'll leave the forecasting to the experts and see what they have to say about the oil and gas industry outlook for 2019.

Upstream, the international oil and gas newspaper, explores some of the crucial asset testing and hazard awareness training undertaken at Noble Offshore's high-security Spadeadam Test Site.
The facility also plays host to hundreds of oil company staff every year, who undertake hazard awareness training courses that enable them to understand and control hazards, and reduce their safety and business risks.
A feature in Upstream, the international oil and gas newspaper, highlights what goes on at the site and asks one of Noble Offshore's key clients why hazard awareness training is so important to their business.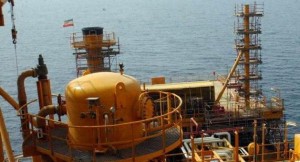 Oil and gas production is one of the world's most exciting and demanding industries. It continuously faces huge technical, environmental and financial challenges. It operates in both the harshest and most sensitive environments on earth – from rainforests and deserts to thousands of feet below sea level.Noble Offshore is involved in all aspects of the production, transportation and processing of oil and gas; from reservoir to market, and are amongst the first to become active in exciting new technologies as they develop from subsea production to floating LNG plants and FPSOs.
Analysis & Engineering Consulting


Noble Offshore's client base encompasses oil companies, contractors, shipyards, consultants, designers and utility companies. Our experience across the marine and energy industries provides a unique insight into a range of practices enabling us to advise our clients.
Our consulting capability is driven by our highly qualified staff and recognised industry specialists in a wide range of disciplines including:
Naval Architects
Master Mariners
Marine Engineers
Structural Engineers
Geotechnical Engineers
Metocean Engineers
Civil & Mechanical Engineers
Electrical & Automation Engineers
Material Scientists
Occupational Psychologists
Mathematicians & Physicists
Software Designers and Analysts
Jack-up site assessment
Analysis of the ability of a jack-up unit to operate safely at a location within one of the internationally recognised codes of practice is provided quickly and accurately using our specialist software JUSTAS. This unique software is used by the world's premier drilling contractors to perform a combination of hydrodynamic, structural and foundation response analyses necessary for swift decision- making regarding the capability of any jack-up to operate at its intended location. In addition Noble Offshore helps clients to understand and resolve complex structural and mechanical engineering problems which require not only analytical ability but also an understanding of the marine and operational procedures that govern the safe use of jack-up platforms. Our in-house archive contains current and historical drawings, specifications and operating manuals for most of the jack-up designs currently in use around the world. This enables us to quickly prepare bespoke models for clients to accurate site-specific assessments using the latest international codes of practice.